Wedding Hula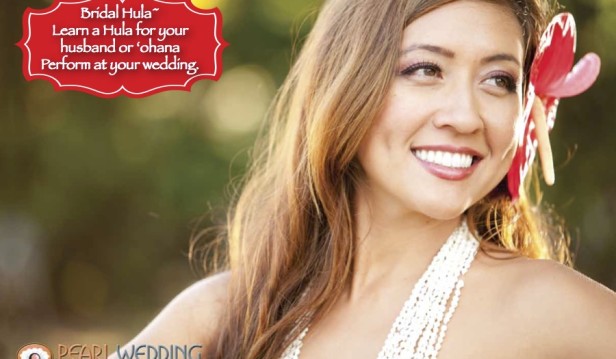 Aloha!
Wedding Hula is a treasured tradition. See this link for Bridal Hula lesson info.  
Hula instructor & world-class professional hula dancer Malia Haumschild has prepared countless brides for their special day. Whether you're new to hula or are an experienced dancer, Malia will teach you how to captivate your audience as a solo performer. What are your best features? Do you have beautiful eyes, graceful fingers? Malia will custom choreograph a song with dance motions that will make you look extraordinarily beautiful based on your unique body type, dance ability & wedding venue.
No one will forget your dance at your wedding, especially your husband! Malia has 20 years of professional hula dancing experienced and has traveled to 15 countries to perform solo hula and teach Hula Hula workshops. She has shared the stage with many of Hawaii's top artists in all of the top venues in Hawaii.
Malia can be found performing solo hula every Monday from 5:30pm-7:30pm at the historic Moana Surfrider Hotel.
Your Hula:  Choose from 5 beautiful Hula~  "Hawaiian Wedding Song", "E Pili Mai", "Lei Ho'oheno", "White Sandy Beach", or "In Your Hawaiian Way."  Or choose a song that is special to you!  Malia has trained countless dancers and has taught hundreds of  hula songs.
Contact Malia today for more info:

 (808) 264-1358

or

Malia@HulaHulaHawaii.com

.
Aloha and look forward to hearing from you!