Tahitian Entertainment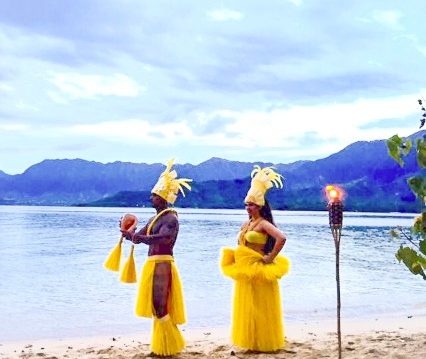 Tahitian Entertainment
Experience the excitement of Tahitian dance! Musicians play thrilling toʻere (traditional Tahitian drums). Dancers movements are characterized by circular & sharp hip movements. Additionally, all Tahitian shows include an audience participation segment! Great fun for all!
Contact us for a quote!  (808) 264-1358 or Malia@HulaHulaHawaii.com
Picture featured above is from one of our Kualoa, Oahu, Hawaii performances for a private event.  🙂 
Aloha!